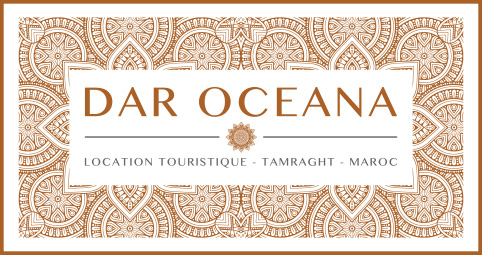 Tourism Agadir and around
TASTE THE BEAUTY OF THE LANDSCAPES AND IMMERSE YOURSELF IN MOROCCAN CULTURE
WHAT TO DO AROUND AGADIR?
Leisure, relaxation, and gastronomy
Around Tamraght, sports activities are not limited to surfing. The area is also ideal for kiteboarding, golf, and hiking, mountain biking, quad biking or horseback riding, at the beach or in the desert. You can also prefer to relax in massage parlors or traditional hammams…
To change from the coast, as beautiful as it is, you can climb to the Valley of Paradise and offer yourself a taste of the Atlas. 30 minutes from Dar Oceana, we come for a walk in a mountainous landscape bordered by palm trees, waterfalls, and other water points…
On the city side, an outing to Agadir inevitably involves a visit to the souk El Had, one of the largest in the country. Its thousands of small shops offer all kinds of handicrafts that will make lovely souvenirs.
Finally, how not to mention the gastronomic experience offered by a multitude of tempting restaurants. Tajines and couscous are obviously kings, but what about eggplant caviar, grilled fish, meat skewers, and sweet pastries accompanied by their mint tea…
More links