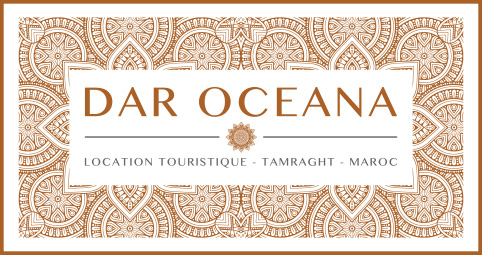 SURF & VISITS
Most visitors choose Dar Oceana for its proximity to the coast, but there is no shortage of activities in the vicinity.
A land of recreation and relaxation
Waves and Wind forecasts around Agadir
Surf spots around Agadir
The world class surf spots of Tamraght and Taghazout
Dar Oceana is at the heart of Morocco's best surfing area, a stretch of coastline particularly well oriented to receive all the Atlantic's swells while benefiting from a favourable wind regime in winter. With so many beaches and rocky points, the area boasts the highest concentration of ideal surfing configurations anywhere in West-Africa, and offers a dozen world-renowned spots in the space of a few kilometres. There are waves for all tastes and all levels, from beginner to expert. Let's look at the most famous ones: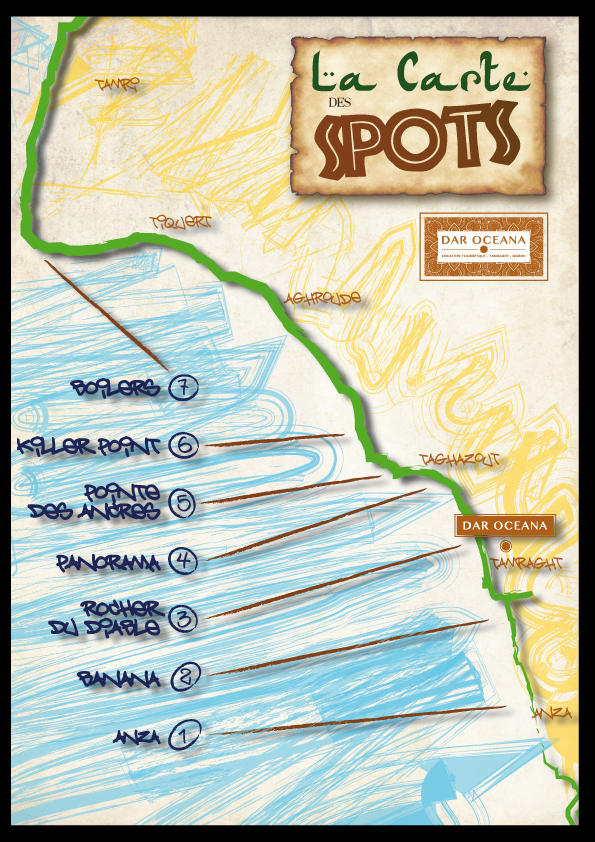 1 – Anza: While Agadir Bay hardly receives any swell, Anza Beach can offer interesting waves when other spots don't work.
2 – Banana: A good option right in Tamraght, with a long and easy right-hander. Probably the easiest pointbreak wave in the area.
3 – Devil's Rock: Just below Dar Oceana, a good little beachbreak next to a rocky point that holds the sandbanks and offers protection from the wind. A safe bet.
4 – Panorama: An introduction to the waves of Taghazout in the shape of a righthander popular with beginners. The waves always remain small, but can peel for quite long.
5 – Anchor Point: A legendary wave attracting surfers from all over the world. With enough swell, the rights are as long as they are perfect, with walls begging for all kinds of manoeuvres.
6 – Killer Point: A huge playground with several take-off zones, and more right-handers peeling for several hundred meters…
7 – Boiler's: A good option for surfing long rights in a small swell, even if getting in and out can be somewhat tricky.
8 – Tamri: The last resort spot. A beach with average waves, but surfable even with the weakest swell.